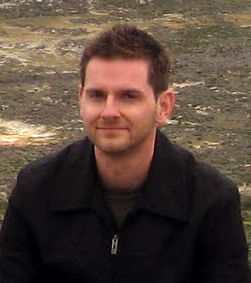 Too many "digital strategists" define the term down to fit their own skill set. Instead I've built more than a decade of direct experience to succeed across the broad, complex demands of the digital world:
Business Integration: I've developed and implemented digital-enabled strategy for Target, Allstate, Discover Financial Services, MillerCoors, United Airlines and other Fortune 500 clients, drawing both from practical experience and the critical business thinking required in the University of Michigan's MBA program.
Technology: With full-time experience as both a front-end developer and technology consultant, I've planned, developed, integrated and deployed at all levels of the web-technology stack.
Content: In six years at Slate Magazine and TIME Magazine Online, two of the web's most-visited news sites, I wrote, edited and produced news content viewed by millions of web users, developing the strong communication and coordination skills that span from the project room to the board room.
Leadership: Whether providing strategic clarity, leading workgroups, managing project resources or mentoring employees, I know how to reach goals through team involvement.
The Internet, and particularly the mobile Internet, is in my opinion the most amazing development in human history: It's a remarkable thing to be able to draw any of humanity's collective knowledge out of thin air, at any time, in any place. With my skill set and knowledge base, I grasp that transformation more than most and know how to channel it for clients.
Outside of work, I'm into travel, politics, scuba diving, fitness, trivia, the Pittsburgh Steelers, the Pittsburgh Penguins, India pale ales, heavy music, pizza and spicy food. I live in Chicago with my wife, crew of cats and disruptive dog.